The HR Minute: Interviews
Meet Your HR Team
Rachel Bridges, Director of Benefit Services, Communications and GUWellness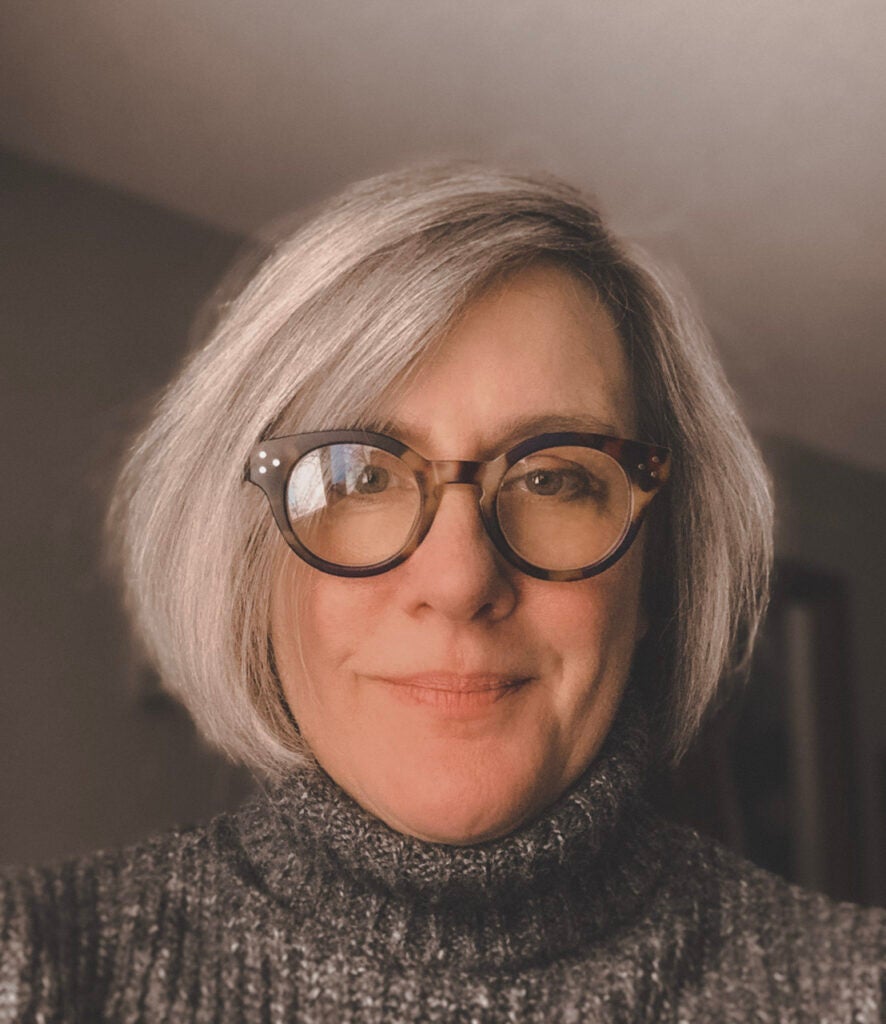 1. What is your job title?

"I am the Director of Benefit Services, Communications and GUWellness."
2. What exactly do you do in your position?
"It's my job to make sure that we're providing the information, services and resources that our employees need to make the most of the incredible benefits that Georgetown offers.

I work alongside our Chief Benefits Officer Charles DeSantis, and with internal and external partners, to make sure that our benefit offerings and policies are competitive, compassionate, compliant and well-communicated. I also manage the GUWellness program which provides a host of resources to support our employee's holistic well-being."
3. How do you serve the Georgetown community?
"For me, it's all about building and nurturing relationships. I love hosting information sessions, supporting our benefit drop-in hours and curating HR–
and Benefits communications for our faculty and staff. I resonate with the values of the university and with the mission of the Department of Human Resources: HR CARES."
4. How long have you been at Georgetown University?
"I have been at Georgetown for just over twenty years. It's been an amazing opportunity to see this community evolve and adapt while keeping true to its core Jesuit values."
5. Why did you choose to serve at GU?

"I had just lost my full-time job due to the bursting of the dotcom bubble and a communications role at Georgetown was brought to my attention. Even though I lived only 6 blocks away from campus at the time, I had never seen it nor did I have any idea where it was. I was so surprised when I first stepped onto Healy lawn, it was so beautiful, a hidden gem. I am the child of a professor who spent much of my childhood on a college campus, so coming to Georgetown felt like coming home."
6. What's your hometown?
"I hail from St. Peter, MN, home of the Golden Gusties, located in the valley of the Jolly Green Giant."
7. Educational Background

Rachel received a B.A. in Theatre from the College of William and Mary in Williamsburg, VA and a post-graduate certificate in Health and Wellness Coaching from Maryland University of Integrative Medicine. "I am also a grateful graduate of Georgetown University's Shaping and Advancing Executives (SAGE) program."

8. What are three fun facts that the Georgetown community may not know about you?

– "I'm an "intuitive gardener", meaning I have no idea what I'm doing, but I love getting out in the yard, experimenting and getting my hands dirty"

– "I love to sing."

– "I once appeared in a Psychic Friends commercial."