The HR Minute: Interviews
Meet Your HR Team
Mary Cooper, Benefits Analyst & TAP Administrator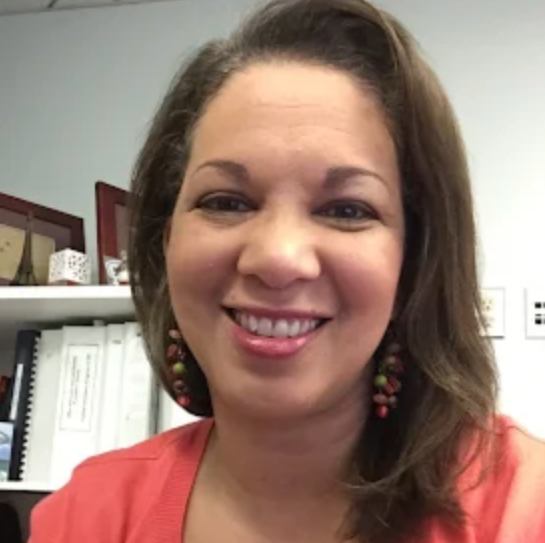 1. What is your job title?

"I am a Benefits Analyst and the Tuition Assistance Program (TAP) Administrator in the Department of Human Resources."
2. What exactly do you do in your position?

"I provide analytical and technical support in the delivery of employee benefits to our GU colleagues. One primary aspect of my position is to manage the GU tuition assistance benefit, better known as TAP."

3. How do you serve the Georgetown community?
"I strive everyday to balance our employees' needs and sensitivities, establish and maintain good relations with my internal partners, and be a good ambassador of Georgetown University when working with other academic institutions."
4. How long have you been at Georgetown University?
Mary joined GU in 1997, as the Operations Manager of Hoya Kids Learning Center.

"I was hired to help open the doors of the Center with the inaugural director, Marilyn Crone, and later worked with Jane Banister as she oversaw the program's continued growth.
I spent 10 fun years managing the Center's enrollment, as well as staff and fiscal operations. In addition to our classroom instructors, I got to engage with 60 eighteen-month to 5 year olds on a daily basis, surrounded by laughter and pure joy."
"Seeking new adventures and challenges by 2007, I transitioned to the HR Office of Faculty and Staff Benefits to manage TAP program, as well as other employee benefits and projects. Ironically, over the past several years, I have had the pleasure of reconnecting with many of my former Hoya Kids' parents as their "babies" go off to college. That is a bonus I could not have planned for."
5. Why did you choose to serve at GU?

"My combination of financial and early childhood education experience opened the door at Georgetown. I have stayed because each day I get to influence the well-being of our GU colleagues and their families, while helping them navigate significant life events. I also get to work on a team of professionals I can also call my friends."
6. What's your hometown?
Mary was born and raised in Detroit, MI. After meeting her husband, she began the second half of her life in the DMV. "I can honestly say I'm from both places."
7. Educational Background

"It's a combination of formal, informal, and professional development. I've been fortunate to have had numerous educational opportunities over the years."

8. What are three fun facts that the Georgetown community may not know about you?

– Mary LOVES to travel! "One of my absolute favorite places to unwind is the Outer Banks, but I'm always up for the excitement of seeing new places."

– "I love doing laundry, it's my favorite household chore because it provides instant gratification (in with the dirty…out with the clean)."

– "After HS, I had aspirations of being an FBI agent and originally majored in Criminal Justice."