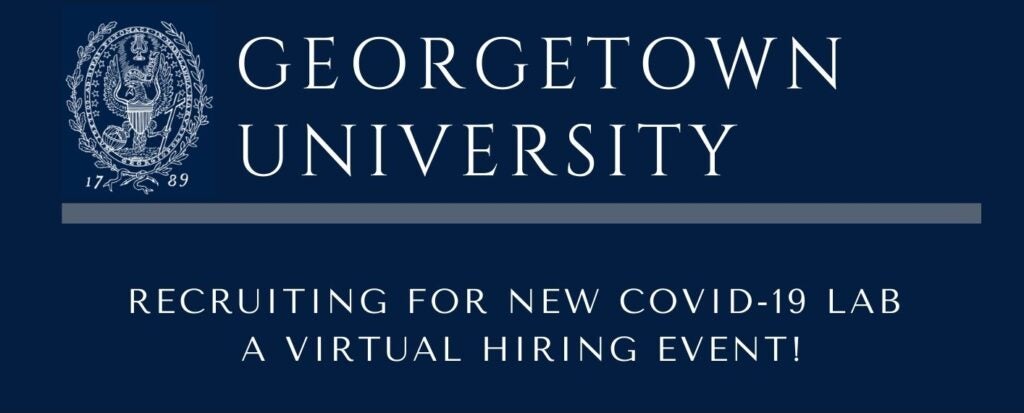 Georgetown University is looking for candidates who thrive in a busy and fast-moving environment. We are actively recruiting to fill several openings for our new COVID-19 testing lab in Rockville, MD.
Virtual Hiring Events
We are hosting virtual hiring events to offer candidates an opportunity to learn more about Georgetown University, the COVID-19 lab's mission, and the available positions.

Register for one of the sessions by clicking on the date and time below:
Thursday, December 17 at 10:00 a.m.

or
Thursday, December 17 at 2:00 p.m.
Positions Include:
| POSITION | SALARY RANGE | APPLICATION |
| --- | --- | --- |
| COVID-19 Sample Accession Specialist | $48,000 – $60,150 | Apply Here |
| COVID-19 Testing Technologist | $55,000 – $68,432 | Apply Here |
| COVID-19 Testing Lab Quality Manager | $78,000 – $92,621 | Apply Here |
| COVID-19 Testing Lab General Supervisor | $80,000 – $92,620 | Apply Here |
| COVID-19 Testing Lab Senior Technical Supervisor | $90,000 – $108,544 | Apply Here |