HR Partners Awards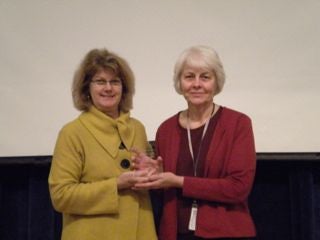 HR Partners Awards are presented to select HR Partners in appreciation of the awardees' partnership and accomplishment in support of the Human Resources Department program.  One or more awards is given at each HR Partner Meeting.
The most recent HR Partners Award recipients include:
Lauren Burgoon, Assistant Editor, the Blue and Gray.  Award conferred January 13, 2010.
James C. Welsh, M.D., Assistant Vice President for Student Health and Chair, Georgetown University Hospital Department of Family Medicine.  Award conferred October 1, 2009.
Peter J. Luger, Executive Director, University Safety Finance and Administration. Award conferred October 1, 2009.